Dare2Draw "Chat" @MNN with Alitha E. Martinez (part 1)
Dare2Draw @MNN with L. Marie Cook! Creator & Model (part 2)
Dare2Draw @MNN the "Quick Draw" Challenge (part 3)
Next D2D December 21 Come Dare2Draw with Special Guest Artist Anthony Marques

Dare2Draw Studios presents the Interactive Dare2Draw @MNN with Anthony Marques - JKS 2.0 ~ A "Sincero" Production ⏱️
Come Dare2Draw w/special guest artist Anthony Marques and JKS 2.0!
We'll be conducting fun, drawing warm-ups with model
A chat with our guest mentoring Artist
Our 30-min "Quick Draw" challenge
Shhh..."Quick Draw" theme revealed on @Dare2Draw 24 hrs before!
Be part of the studio audience and show everybody what you got!
All art supplies provided
Note: Feel free to bring your drawing weapon of choice!
RSVP HERE! Please ONLY RSVP if you plan to come Dare2Draw with us and participate in this unique experience with mentoring artist Anthony Marques at MNN Studios, in NYC, on Saturday, 12/21.
This FREE ticketed event is supported by the Dare2Draw Comix Pop-Up Shop, run by Military Veterans around NYC.
For tickets, please RSVP here, for YOUR chance to dare to draw with Anthony Marques and be part of our studio audience.
This classic Dare2Draw interactive event will pull together the most exciting parts of the Dare2Draw mission and share your experience with the world - Networking, Drawing, Access to a pro mentor, Drawing from the model, Supportive drawing challenge and cool prizes!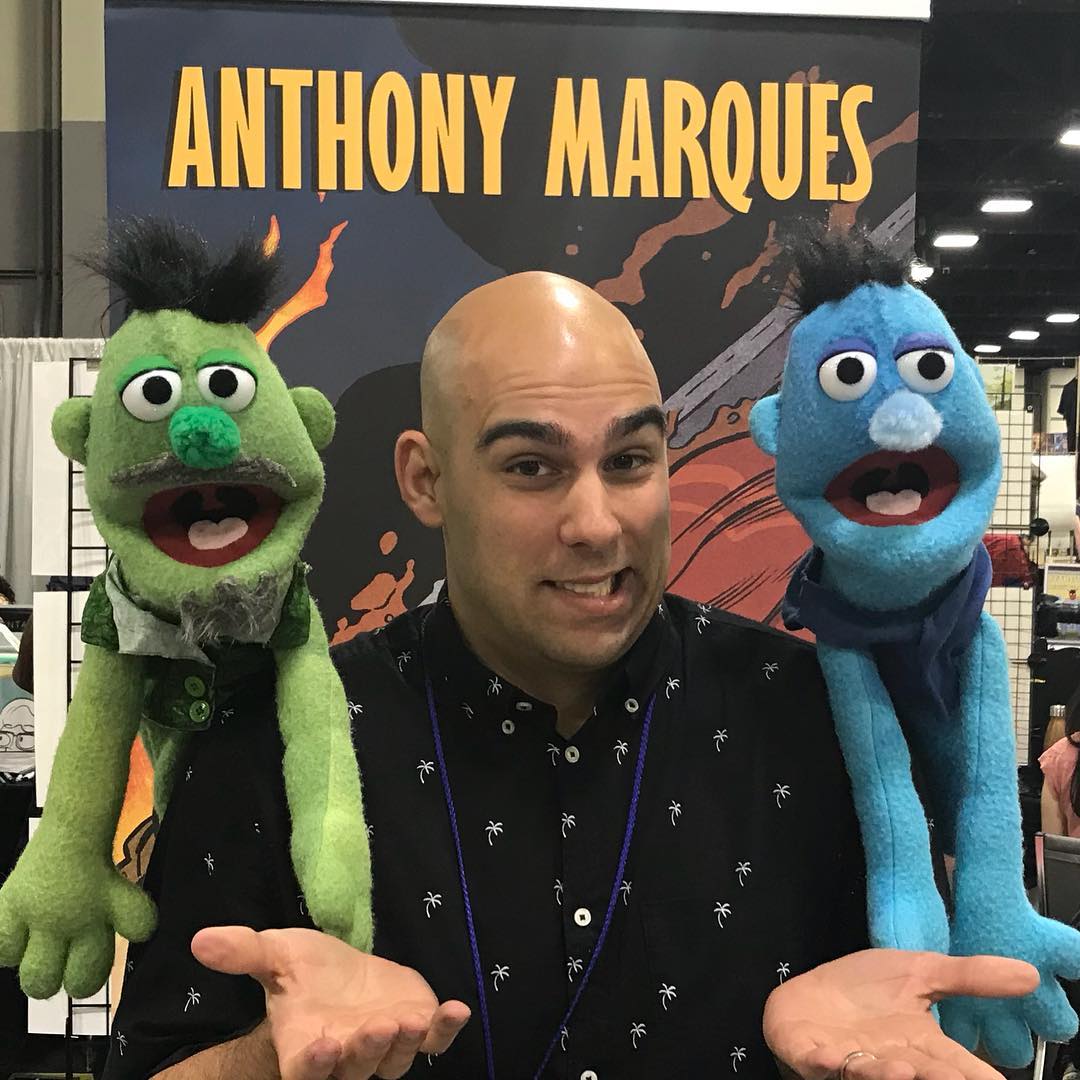 About Anthony Marques [BIO]
Bio - Anthony Marques is a freelance comic book artist. A 2011 graduate of The Kubert School in Dover, NJ, freelance assignments include work for Dynamite Entertainment, IDW and Dark Horse on titles such as Doc Savage, Red Sonja, Back to the Future, Vampirella, Green Hornet and Ghostbusters. He has also worked as an instructor at The Kubert School, as an editor for Dynamite Entertainment and DC Comics on multiple titles, and owns the long running Dewey's Comic City in Madison, NJ.
Check him out on twitter and his home site for more, too!
Twitter @AnthonyMMarques
The Officail website for Anthony Marques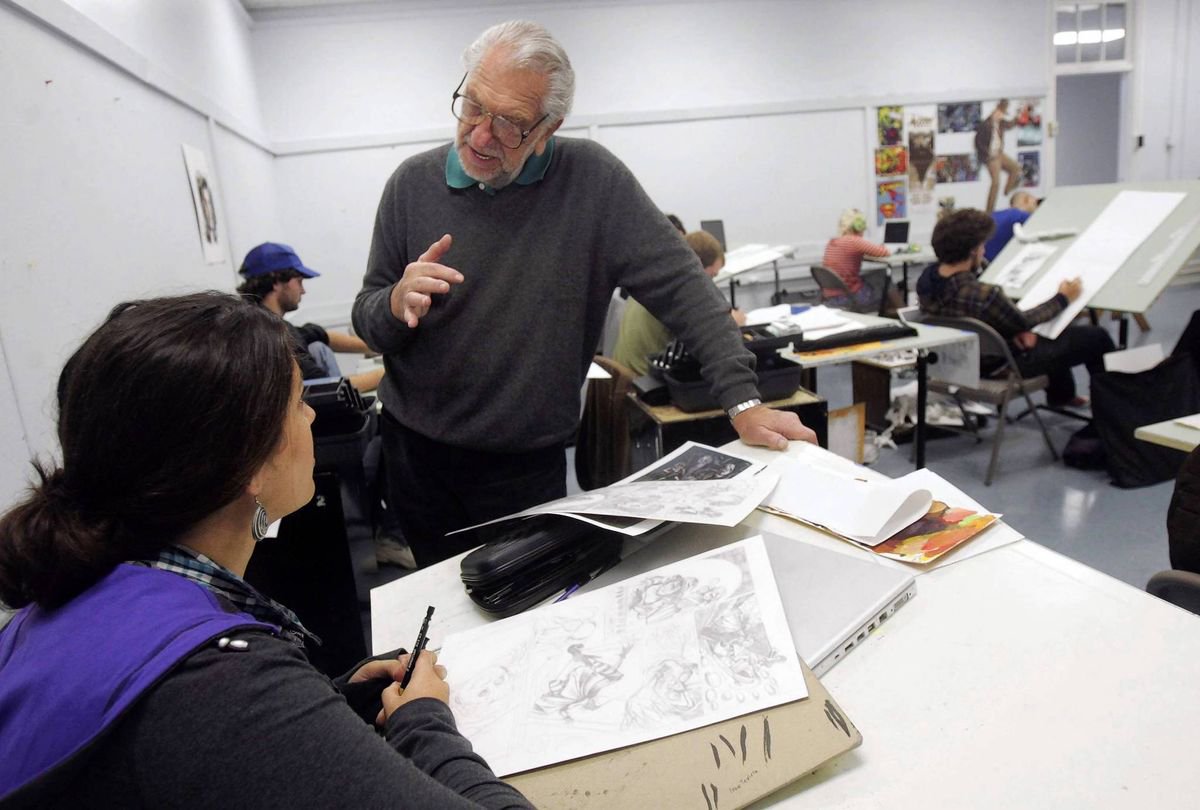 The Kubert School, formerly the Joe Kubert School of Cartoon and Graphic Art or Joe Kubert School, located in Dover, New Jersey, is a three-year technical school that teaches the principles of sequential art and the particular craft of the comics industry as well as commercial illustration. The Kubert School was and still is the only accredited school devoted entirely to cartooning.
The school's instructors are full-time professionals working in the industry, many of them graduates of the school themselves, and the instruction is hands-on and practical. The school has a reputation for demanding and intensive coursework. Its alumni include Amanda Conner, Lee Weeks, Andy Price and Alex Maleev, as well as many other comics pencilers and inkers.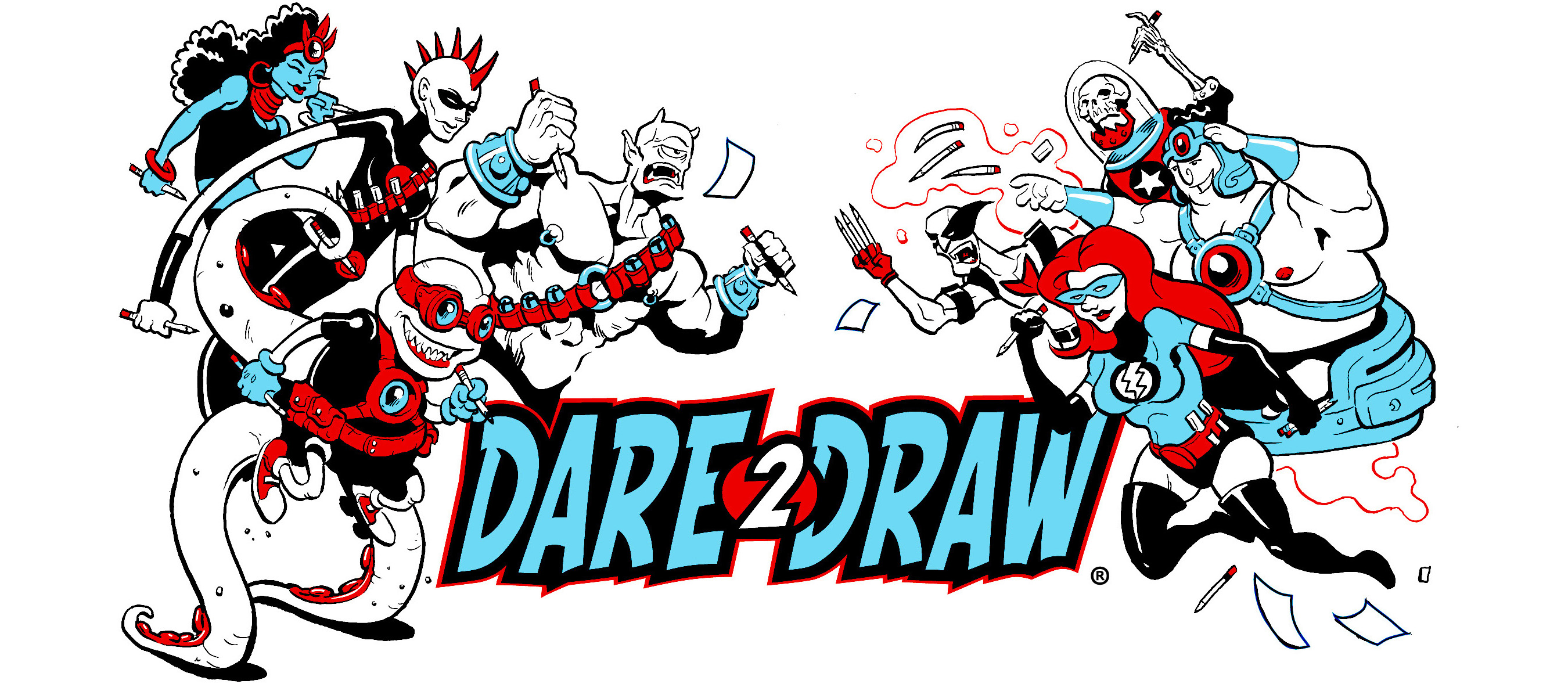 Dare2Draw Comix Pop UP Shop!
D2D Email list: http://goo.gl/pElQ9R
Big Thanks to the Will Eisner family, Dark Horse Comics, Accent UK Comics, Jay & Silent Bob's Secret Stash, Jerry's Artarama...Google and the Youtube Space NY
Sign up for our email list HERE to get details on UPCOMING EVENTS.
The interactive mentoring Dare2Draw is back! With Peter Kuper & Hosted by Phil Dejean & Zeea Adams! on Saturday November 16th
We're happy to welcome the one and only Peter Kuper to our distinguished list of D2D mentors!

Peter Kuper is a renowned comix creator and illustrator, best known for his autobiographical, political and social observations. He creates images that make us think and question our place in the current world, with excellent humor and wit.
Peter Kuper will be joining us at our next interactive event, for this unique series of creator drawing experiences, at MNN Studios.
All basic drawing supplies will be provided (please feel free to bring your drawing weapon of choice).
The Quick Draw Challenge theme will be posted on the Dare2Draw twitter feed 24 hrs before the taping of the show.
Housekeeping - for this series of Dare2Draw events @MNN Studios, your drawing participation is key. As a part of our studio audience, we invite you to come draw with us, have some fun and smile - you'll be on TV creating a digital echo of this experience with us.
These events are designed for creators to network and participate - all levels are welcomed.
Please ONLY RSVP if you plan to come dare2draw with us and participate in this unique experience with mentoring artist Peter Kuper at MNN Studios, in NYC, on Saturday, 11/16.
This FREE ticketed event is supported by the Dare2Draw Pop-Up ShoP around NYC by Military Veterans.
We look forward to seeing you, soon!
~Sincero and the D2D team
Sign up for our email list HERE to get details.
Every FRIDAY 3 – 7 pm @ Uptown Grand Central – NHEMA
The D2D Creator-CODE "Comix Pop-UP ShopP" with the support of Uptown Grand Central – NHEMA, to help raise funding to support the Harlem Dare2Draw programs and events hits Harlem on Fridays from 3 – 7 pm, at this new location in NYC, to pick up some comic books and cool stuff for the commute and ride like a hero!
Click HERE To Sign Up For the Event on Facebook Events!
At the Pop-UP on Park, we'll have:
With guest artists
Original art & art prints … and more!
Discounted new and vintage comic books and TBPs
Art Supplies – yep!
Kool Toys and T-shirts Music – 🎶 more…
All creators are welcome to pop in, share their artwork and be part of this community, at our new Comics hub at UPtown Grand Central Plaza, East 125th & Park Ave.
At the Metro North Station underpass on 125th St & Park Ave!
Also near both the 2/3 and 4/5/6 train stations on 125th St..
Big Thanks to the Will Eisner Official Site, Dark Horse Comics, Accent UK Comics, Joseph Koch Comics Warehouse, Jay & Silent Bob's Secret Stash Jerry's Artarama…🍳
Dare2Draw.org Creator-Code Past Guests
Dare2Draw ComiX Pop-UP ShopP
FRIDAY'S @ Uptown Grand Central [Harlem]
Every FRIDAY 3 PM – 7 PM @ Uptown Grand Central
1 E. 125th St., New York, NY 10335
Join Us
Get Show Info
Want To Buy Comics & Support Dare2Draw Events?
Buy Our Special Comix For Good "5 Comics Grab Bag"
For bus ride - comix!
Give to a kid - comix!
Save it - get the trade- comix!
Donate your comix and pop cultural (pass on your love) books to help mentor and get the word out that marvel and DC are not the definition on comix...creators are. Period.
How Can You Be A Part Of The Dare2Draw?
Dare2Draw: Our Mission
The Dare2Draw is a 501(c)(3) nonprofit educational organization dedicated to creating mentoring and networking opportunities for cartoonists of all levels, cultivating awareness of, and appreciation for the study of the sequential arts and the furthering and preserving of the comic book medium's contribution to literacy, art and culture, through outreach programs, events and projects.
Donate To Dare2Draw
You shop. Amazon gives. Amazon donates 0.5% of the price of your eligible AmazonSmile purchases to the charitable organization of your choice…so our shopping will support Dare2Draw!
Get Involved! That means pro's, students, and everyone in between!
At the Dare2Draw events, seasoned professionals present lectures, demonstrations and Q&A's, on all aspects of sequential art, from 'acting' for the comic book panels, to breaking down a script, figure drawing, anatomy, painting, gesture drawings and using different drawing techniques and mediums.
At the Dare2Draw, we always strive to stretch the borders of the possible and offer a way for all the attendees to expand their abilities by working together. To volunteer, donate, or to learn more on getting involved in the Dare2Draw please contact us here.
Dare2Draw Studios: An Intriguing Place For Sequential Art & Artists
At Dare2Draw Studios, we now have a structure in place to work with mentoring professionals, art schools, students and up-and-coming artists.
And our process of getting the word out, with the help of press and top-level full-stack marketing, makes for an invigorating resource for the comic book, cartooning, sequential art medium.
Cartoonists Help Each Other Get To, Stay At, & Collaborate At The Pro Level
At Dare2Draw Studios, we are all about helping Cartoonists bridge the gap to pro level, with the help of top professional talent in the comic book industry.
And we want to help bolster the creative talent at the top as well to ensure their continued work in the medium as well as future collaboration between a friendly and powerfully creative network.
BLOG
News, Events & Everything That Is The Dare2Draw
Due To COVID-19 Interactive Dare2Draw Shows Are Postponed Until Further Notice. A message to our comix community from Dare2Draw Director/CEO Charles Sincero Chenet: Due to COVID-19, we have not scheduled any Interactive Dare2Draw shows in 2020 until further notice,...
read more